Hello!
Jack and Amelie is a new, healthy and exciting range of frozen meals for kids.
We make yummy home-cooked food for children, exactly as you would make it yourself (if you could ever find the time). We know how important it is to have quick, healthy and nutritious options, ready to go, on busy days. We only use ingredients you would find in your kitchen cupboard, and our food is frozen to lock in nutrients. This is guilt free, good food for kids – and we really hope it helps you out.
Our food is suitable from 12 months to 6 years. You can find us in our vintage ice cream van, Winnie, at Farmer's Markets around Cardiff, and our brand new subscription package will soon be available, delivering Jack and Amelie meals direct to your door.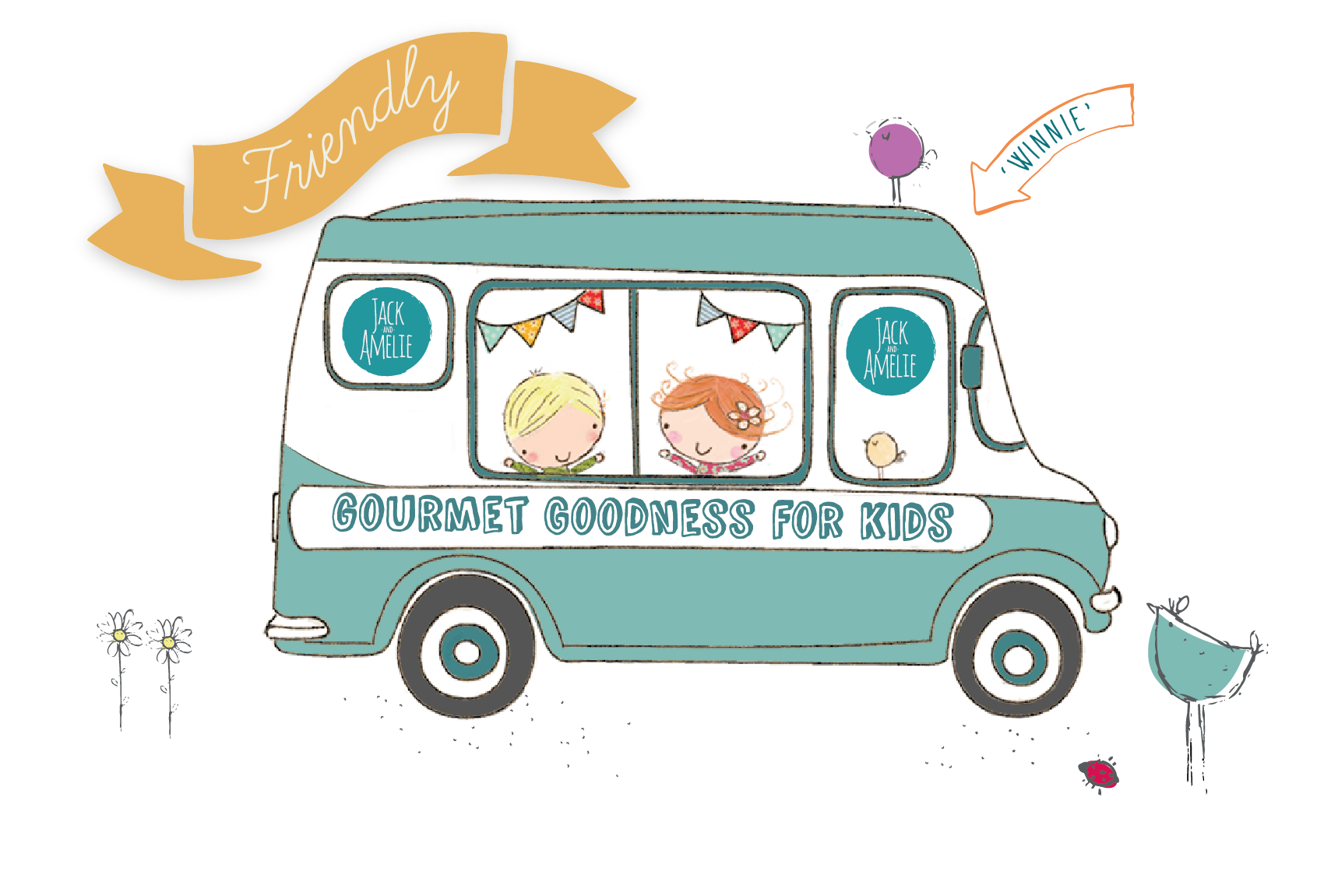 Why?
We believe in big flavours for little tastebuds and encouraging children to eat adventurous meals, that set them up to enjoy a wide variety of food.
We always enjoyed preparing new and varied meals for best mates Jack and Amelie when they were little, but on returning to work, this became harder to fit in.
As busy parents, we understand the demands of family life make it difficult to think up new ideas for mealtimes, and how easy it is to rely on your usual go-to options. At times like these having something quick, healthy and different on hand is a real help.
We don't believe that convenience should mean compromise. With so many new and exciting options available for grown-ups, we think it's time kids should get in on the action!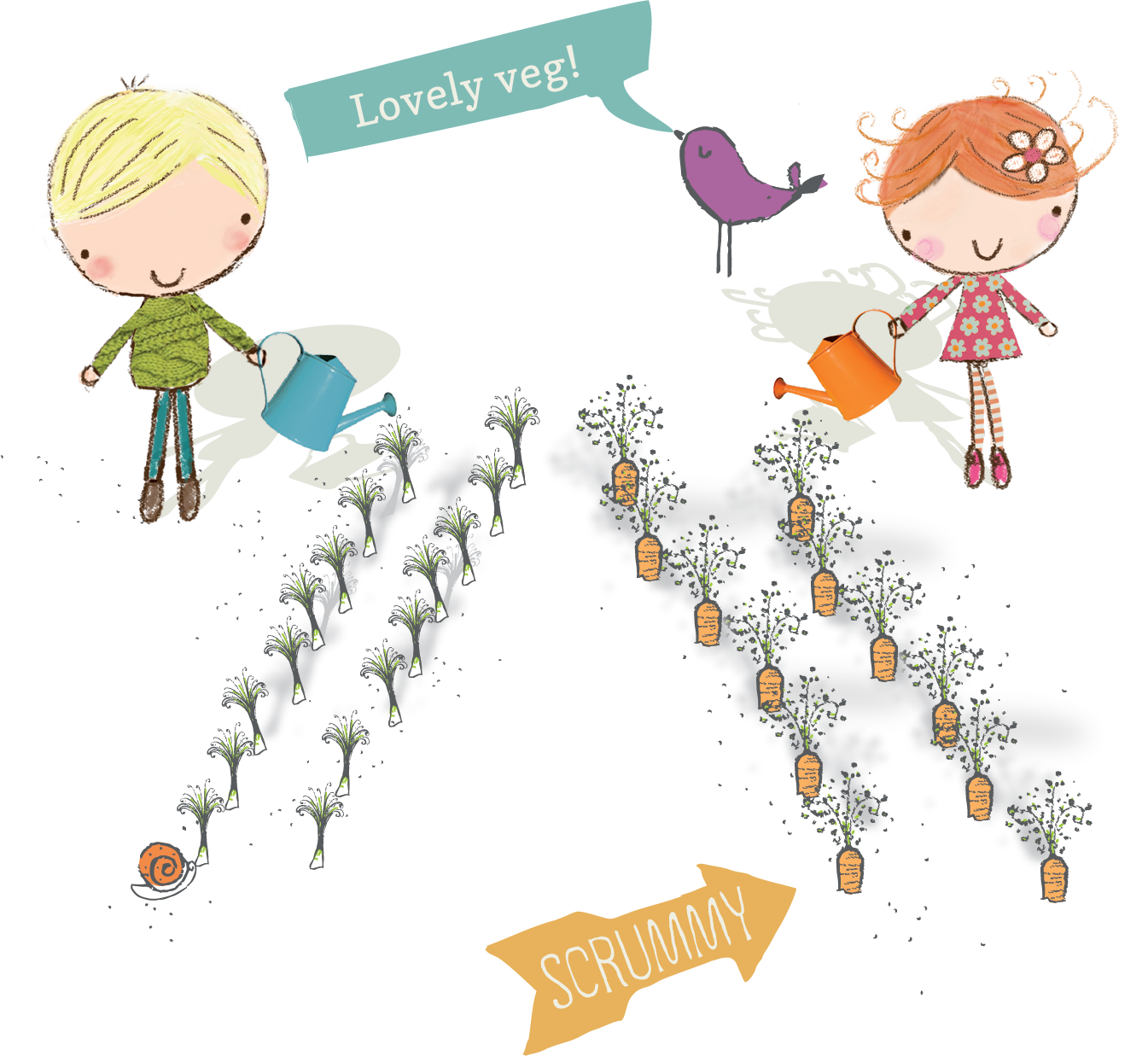 Our Food
Our food is made with time and care in small batches, using plenty of herbs, spices and slow cooking for extra flavour. This is grown-up food for kids, without any added salt.
We make multi-portion easy freezer packs, designed to offer healthy, convenient meals for 1 to 6 year olds. Simply reheat, add a side and hey presto.
Frozen into individual super-sized cubes, our handy freezer packs contain around 2-4 portions. Give 1 super cube to your toddler or 2 to your big kid, it depends how hungry your little ones are! Our packs give parents control over portion size and help minimise waste.
We know all kids are different – if your little one doesn't like spaghetti, why not serve our Turkey and 5 Veg Bolognese with chunky potato wedges, or on top of garlic toast (yummers!). Our packs give kids choice, and you flexibility.
Finger foods, soups and sauces all feature on our ever changing menu (scroll through to see some examples of what we do) and we are thinking of new ideas all the time.
More Info
Slow Roasted Vegetable and Lamb Casserole
More Info
Glamorgan Cheese Sausages
More Info
Thai Sweet Potato Soup
More Info
Chicken, Pepper and Spinach Rogan Josh
More Info
Turkey and 5 Veg Bolognese
More Info
Spinach, Pea and Basil Pesto
More Info
Chunky Chicken Goujons
Subscription Coming Soon!
Join our mailing list to be first to hear about when we are delivering to your area.
We will be launching a subscription service in 2018 in Cardiff and surrounding areas. To decide on which areas to cover first, we would love to hear from you. Drop us a note to register your interest.
While we only cover Cardiff at the moment, we would still like to hear from you, even if you are further away. Please leave your details if you would like to see us in your area. We occasionally bring Winnie to pop-up events – maybe we could come to your town!
In the meantime, we will continue to attend various local Farmer's Markets. Follow us on social media for upcoming dates and locations.
Thanks! We'll be in touch soon!